Setting the Default Provider in TurboDoc:
When multiple providers are using TurboDoc, the default provider may be set on a particular computer by selecting the provider you wish to set as the default provider. From the LOAD PATIENT screen go to the Defaults Setting Menu => Change Defaults => User Demographics and check "Default Provider for this Computer".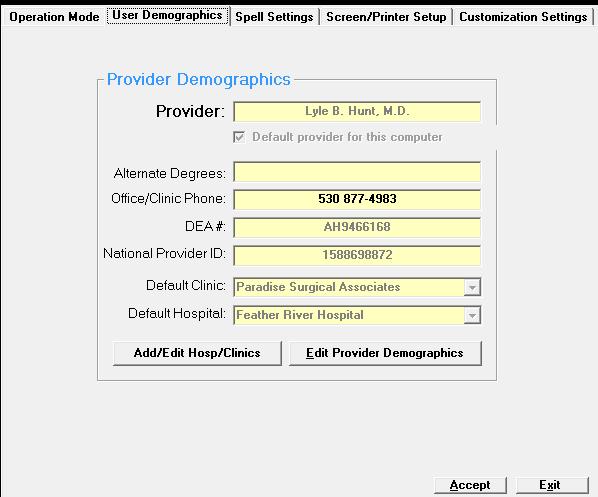 You must be working in Advanced Mode and you must click on the ACCEPT button to store the information.